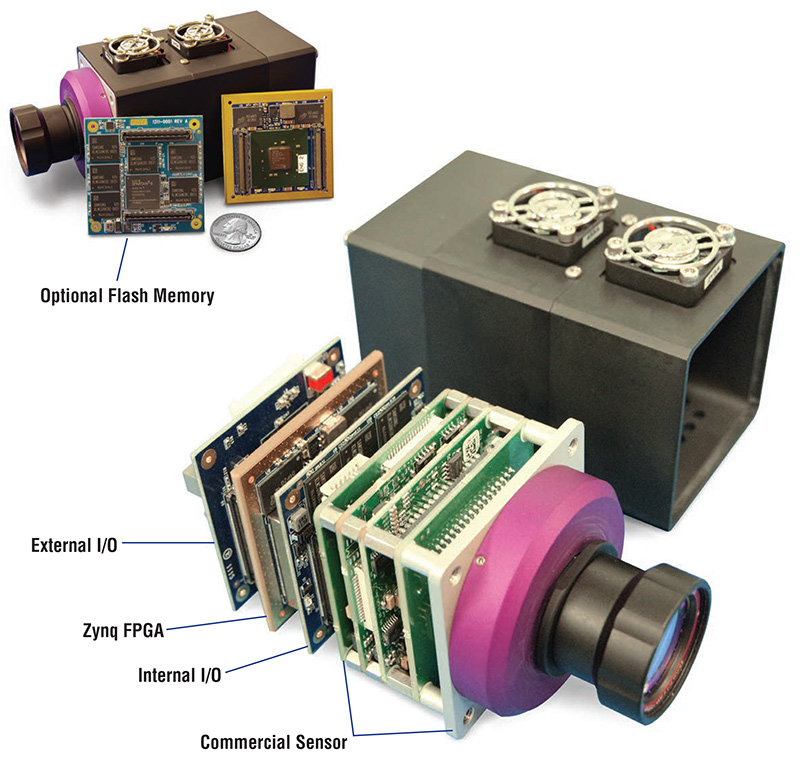 Ask a question
Fill out this short form to have a DEC representative contact you about Smart Sensors.
Don't cable your high-bandwidth sensors to a server chassis. Embed the real time computing and storage hardware at the sensor head. We've developed REX deeply embeddable COTS high performance computing modules based on Xilinx Zynq® SOC technology. The 2" x 2" form factor, high bandwidth I/O, and scalability deliver the power you need in a small SWAP envelope. Compatible flash memory modules enable real-time recording of up to 6 Terabytes of sensor data. Standard external I/O modules provide interfaces such as CameraLink and Gigabit Ethernet. Internal I/O modules are currently available for Illunis OEM camera cores. We will cheerfully develop custom internal/external I/O boards to customer specification. Likewise, the interface standard is available to sensor vendors who want to integrate this technology into their own systems.

4027 Col. Glenn Hwy.
Suite 315
Beavercreek, OH 45431
(937) 912-1122