DEC founder wins executive management award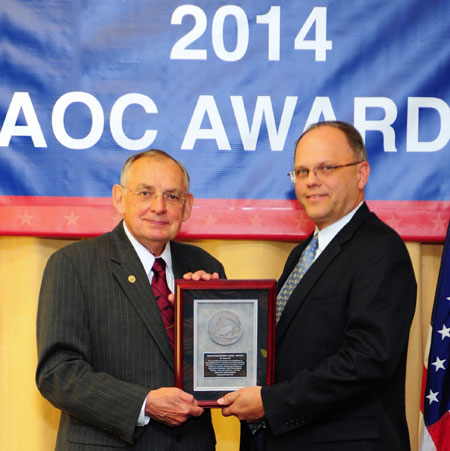 James Utt was awarded the AOC 2014 Executive Management Award. He received the award for outstanding performance and contributions at the executive levels of industry for promoting, organizing, planning and directing personnel and programs related to Electronic Warfare, Electromagnetic Spectrum Management Operations, Cyber Electromagnetic Activities, Information Operations, and other information related capabilities.
Major General (ret) Ken Israel, acting president of the AOC, presented the award at the 2014 International AOC Symposium in Washington DC.