DEC: One of Dayton's best places to work in 2015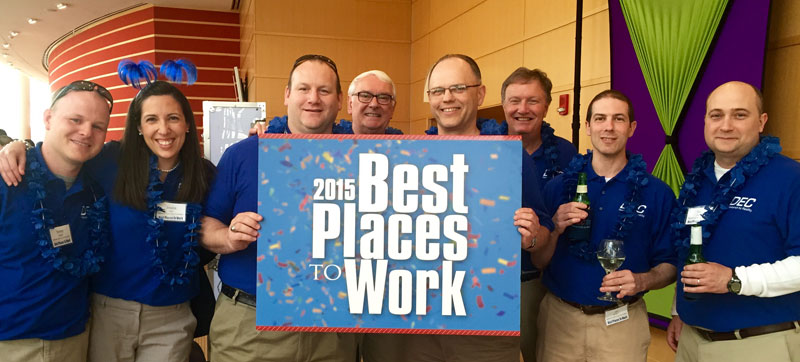 Defense Engineering Corporation's culture is one of patriotism and respect.  Employees at the Beavercreek defense contractor support one another's work and personal lives – celebrating birthdays, new babies and other events, as they grow the eight-year-old business.  Employees value the fun work environment, open and approachable leadership, challenging work and flexible work schedule and benefits. Engineers work across disciplines during weekly meetings to hash out solutions to projects together.  When Jessica Derr, Director of Operations, began at the company two and half years ago, she was impressed by the teamwork among the engineers. "It's incredible to see how they come together, no matter what it is. They work hard"
A portion of the team works at Wright Patterson Air Force Base.  "It's just a really good group of people," Derr said. Click here to learn more about Dayton's Best Places to Work in the Dayton Business Journal.